Thomas Santorelli has enjoyed a wide variety of work in the media as an award winning filmmaker, musician, composer, historian of early American cinema, writer, radio producer, and recording engineer and technician. He is also former President of the Long Island Film Festival.
He studied classical guitar under the scholarship of Russian born composer Alexander Bellow and composition and orchestration under film composer and conductor, Freddy Edmonds Jr. a.k.a. Marc Fredericks. Santorelli has composed music for solo classical guitar and for guitar and orchestra. He has written music for numerous radio and television commercials that have aired on the YES NETWORK, TBS, A&E and NEWS 12 as well as radio stations WHLI and KJOY and at Citifield Park in Central Islip, New York.
Santorelli got his in the start in the media on radio as Associate Producer of news director and host for The Joel Martin Show on WBAB rock radio. He has also written and produced many segments of ALL THINGS CONSIDERED for NPR
As an historian of early American cinema, he was hired as historian and consultant for the renovation of the Vitagraph studio located at 94 Fourth Avenue, Bay Shore, Long Island. He assisted in preserving the building which is the only one that exists from early American cinema
.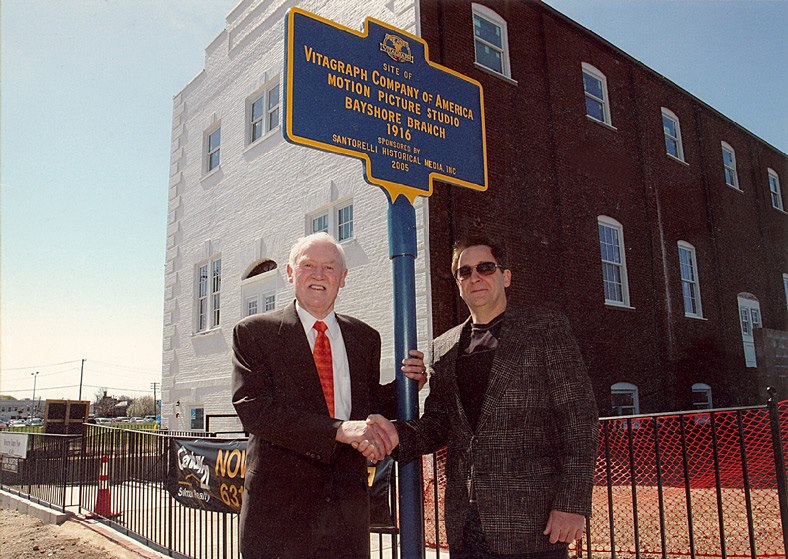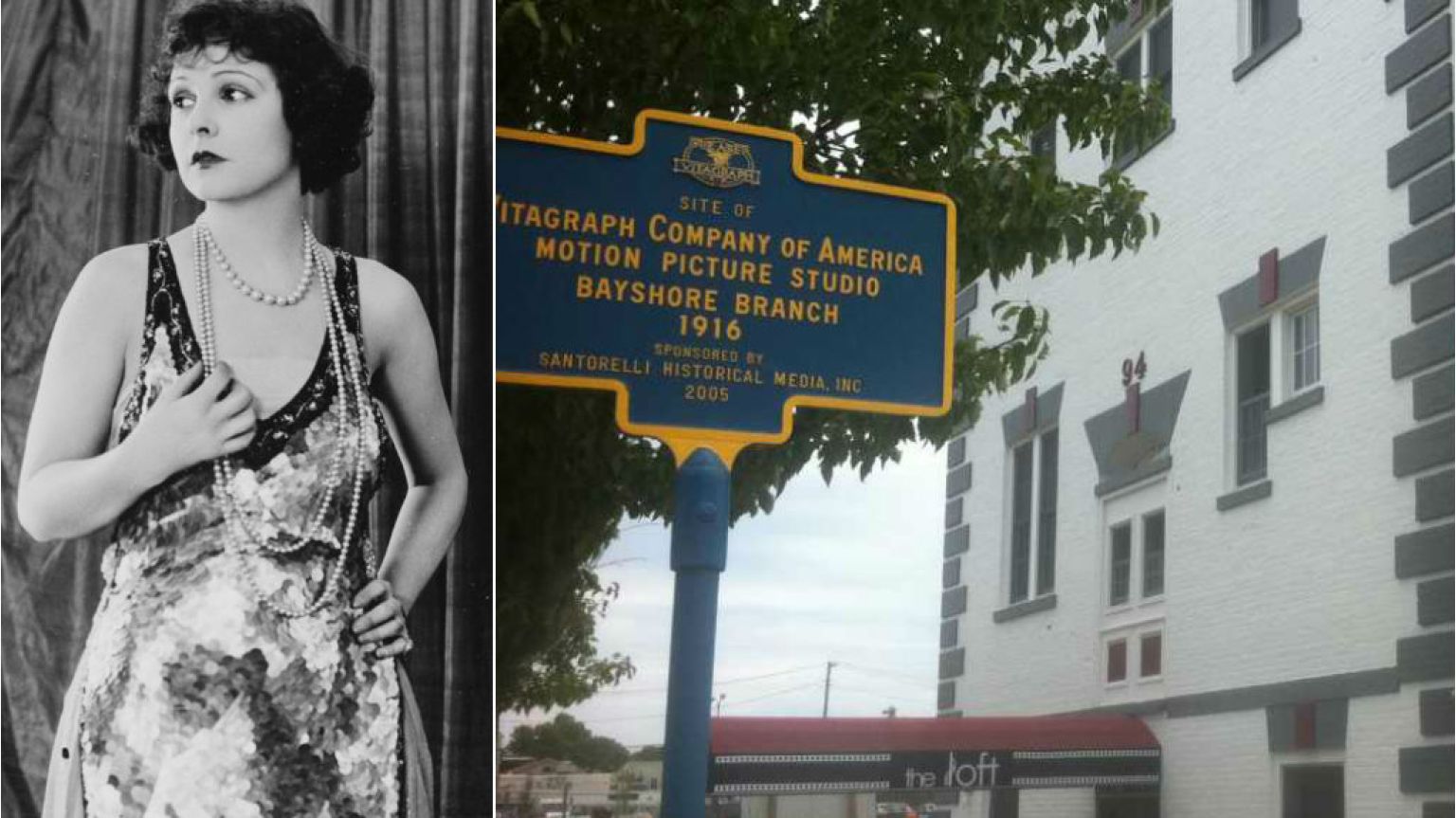 His expertise in the recording studio has earned him work as an audio archivist, preserving numerous audio interviews with Vitagraph stars and directors conducted in the early 1970's before their passing by internationally known English film historian and author, Anthony Slide. These digitally preserved interviews are located at the archives of the University of Southern California, Motion Picture and Television Library. Tom has also preserved numerous interviews with silent film stars Jetta Goudal, Lois Wilson, Carmel Myers, William Bakewell, Esther Walston, and Priscilla Bonnet from the series, THE SILENT STARS SPEAK, held at the Samuel Goldwyn Theatre in Los Angeles, sponsored by the ACADEMY OF MOTION PICTURE ARTS AND SCIENCES in Hollywood. A portion of these archived interviews was used as research materials in Emily W. Leider's book, DARK LOVER: THE LIFE AND DEATH OF RUDOLPH VALENTINO, published by Farrar, Straus and Giroux.
Thomas Santorelli was also an historical source and cited in the such books as, CRUSADER NATION: THE UNITED STATES IN PEACE AND THE GREAT WAR by David Traxel and published by Knopf, THE HAUNTING OF THE PRESIDENTS: A PARANORMAL HISTORY OF THE US PRESIDENCY, by Joel Martin (Signet), and THE HAUNTING OF AMERICA: FROM THE SALEM WITCH TRIALS TO HARRY HOUDINI by William J. Birnes (Macmillan)
Santorelli Historical Media, Inc. has acquired well over 5,000 photos and films starting from the silent era, archival film footage, historic documents, magazines and a reference library.
As recording engineer and studio technician, Tom has worked for some of the biggest musicians and artists in the music industry. In the genres of rock, jazz, and classical music. Tom has worked for Harry Nilsson, Richie Cannata, Doug Stegmeyer (Billy Joel), Aldo Nova, Rebbie Jackson, David Lebolt (David Bowie, Billy Joel), The Scorpions, Isley Brothers, Claudio Arrau, Johnny Maestro and the Brooklyn Bridge, Johnny Farina (Santo and Johnny), Blue Oyster Cult, The Cars, Cameo, Flo and Eddie, Ornette Coleman, Dee Snyder, Joe Franco (Good Rats, Twisted Sister, Widowmaker), Lou Reed, Debbie Gibson, Taylor Dayne, Joe Cocker, Roger Waters (Pink Floyd), Phil Ramone, Sting, and most recently Michael Feinstein.